Howdy, everyone. Welcome to the second developer update for KHOU. I have some fun stuff to share, so let us get right into it.
Progress Overview
We're progressing well and on track to meet our release date goal. Since the last developer update, the ground polygon has come a long way and looks good.
Models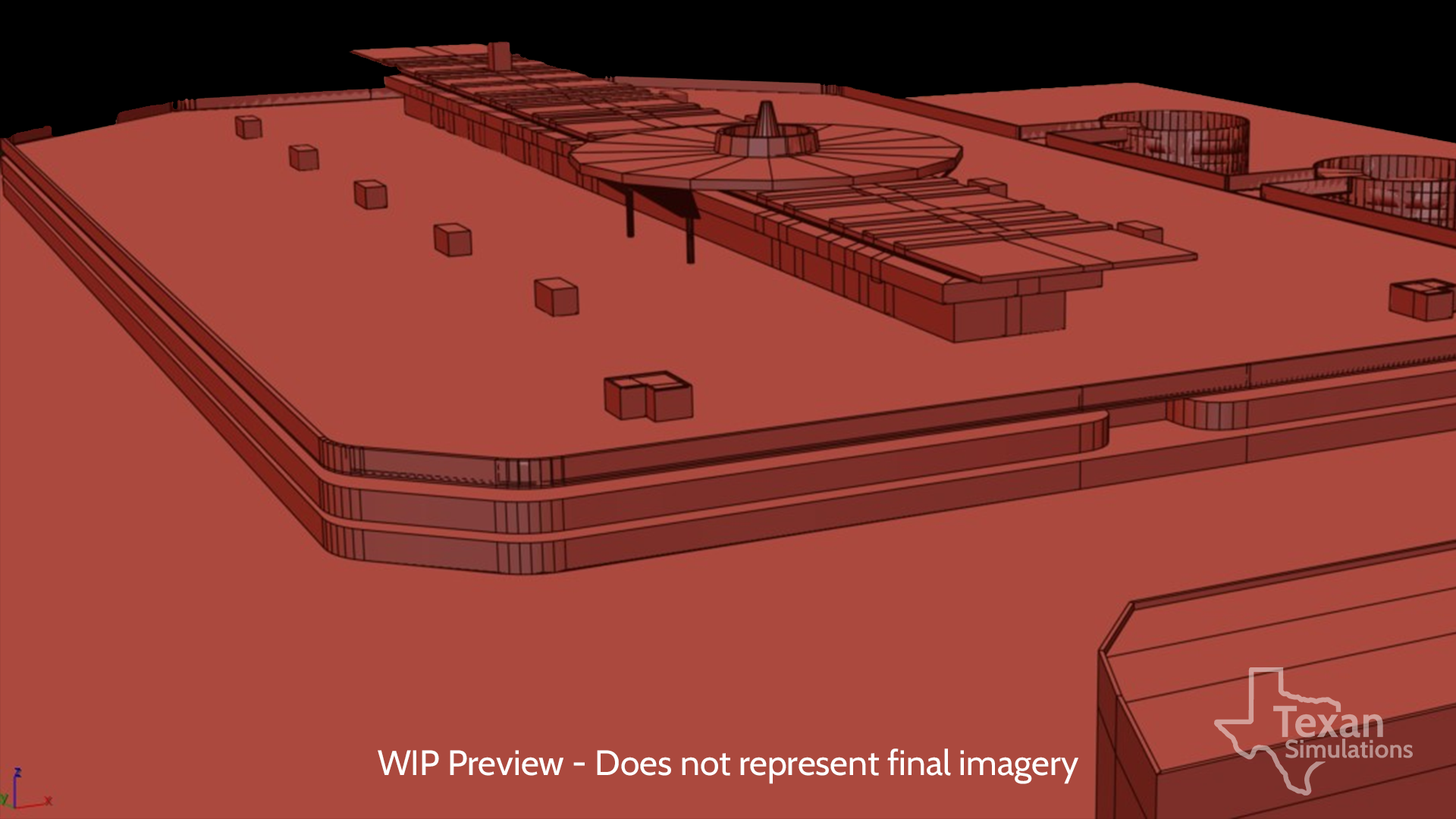 As you can see, we have the models making good progress. This image shows the in-progress model of the parking garage with the VOR array. We have over 61 buildings that we need to model, so it's exciting to be making good progress.
The 3D model team is hard at work, and I'll try to share more on the models as I get them.
Taxiway Signs and Markings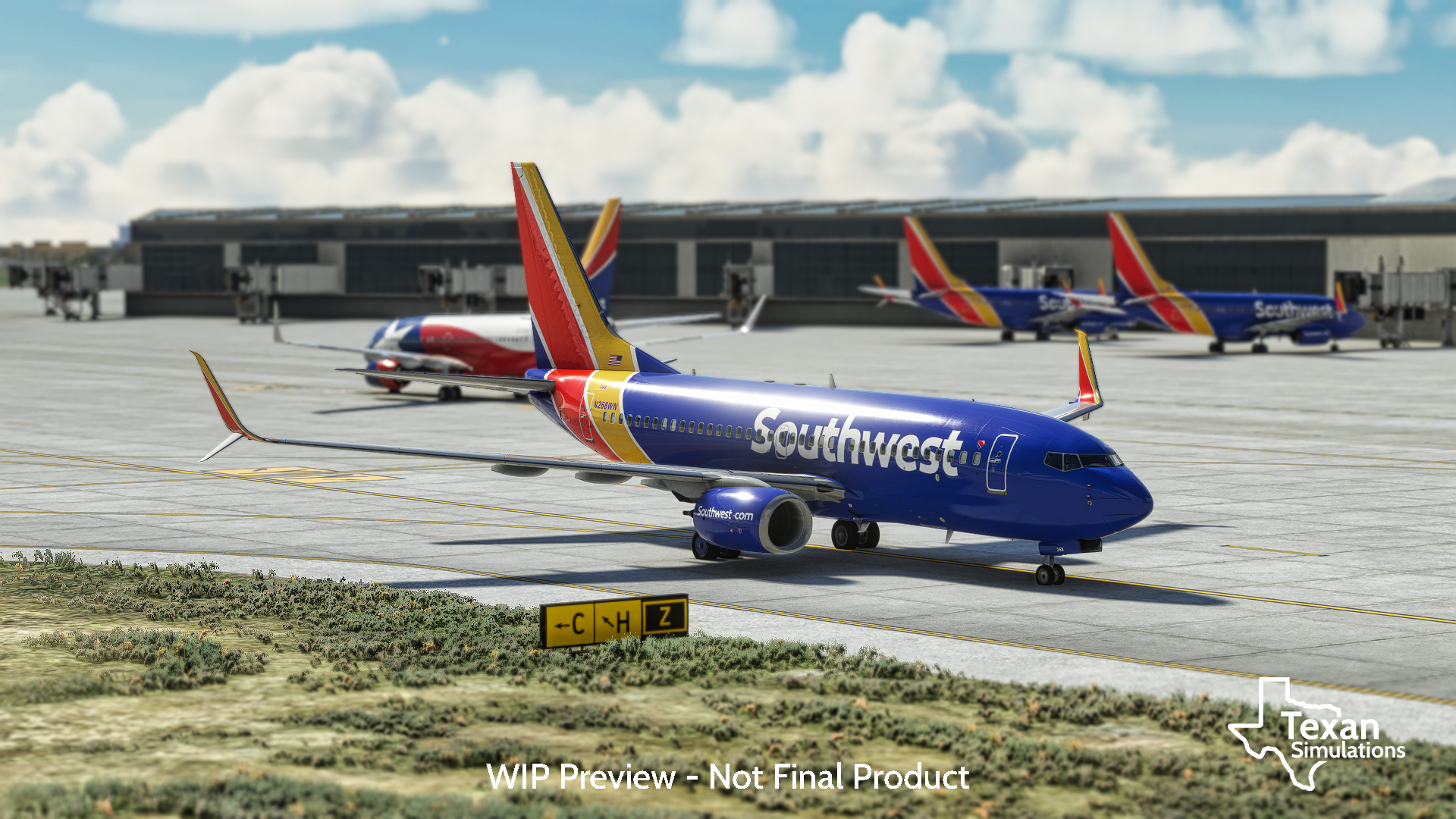 Here's a nice little preview of some ground markings and taxiway signs, all of which have been custom-made for this scenery.
Tutorials
If you missed it, I released a tutorial on this on creating custom PBR ground markings for MSFS.
The reception has been pretty good, so I want to create more. However, with all the work that still needs to be completed on KHOU, it could be a bit before I release the next one.
---
That's all for this update. I'm excited and proud of how this project is progressing, and hopefully, I'll be able to share some more with you in the future.
🤠
As always, if you have any questions, feel free to join the Texan Simulations discord, or you can email me at
support@texansim.com